Brand-Specific Testing Programs
Maintain professionalism, create a lasting impression, and project your organization's culture with a brand-specific testing program.
No matter the industry, consistently promoting your organization's brand is imperative, whether testing for certification or pre-employment. Assessment providers can limit confusion with brand-specific systems, ensuring that candidates are well aware of who is providing the test or training. Well-branded assessment systems assure that organizations are consistently represented, as well as set expectations for a high level of professionalism.
What Brand-Specific Details Can Be Included?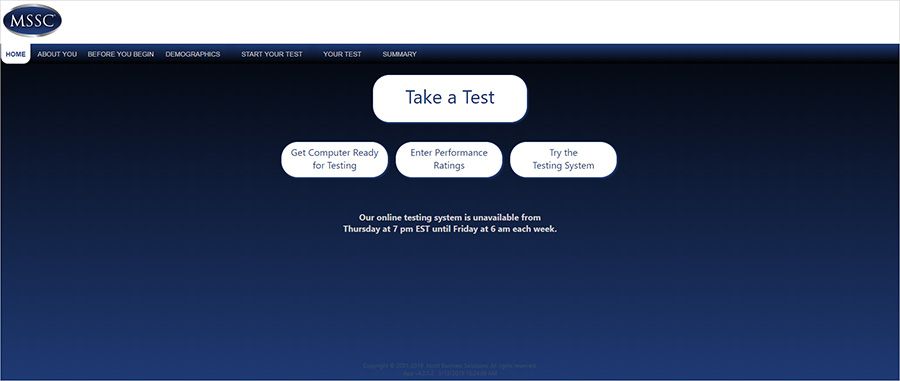 Logo (multiple locations)
Color Scheme
Sponsors (Logos)
Contact information
Landing page URL
If you'd like to include anything else, don't be shy! We're happy to discuss any other possibilities.
Contact Us Today
Interested in creating a brand-specific skills assessment? Fill out the form below to get started!