Advanced Skill Assessments
Ensure you are hiring or promoting the best candidates with NBS advanced skills assessments.
Workers who have had some level of education, training, or workforce experience in a very specific skill set are the perfect candidates for our Advanced Skills Assessments. Organizations will receive powerful insight into the tested employee's abilities, strengths, and weaknesses, so you can meet all your staffing needs.
Available Advanced Skills Assessments
The NBS Difference
There are many advantages that Nocti Business Solutions offers when it comes to job assessment tests for your business. We have the options you need as well as the resources and experience to guide you through the process.
Online and Paper/Pencil Delivery
Multiple Choice and Performance Assessments
Branded Testing Sites
Hosting an Assessment
Cut Score Determination
Online Data Storage
Text-To-Speech
Translation
Score Reporting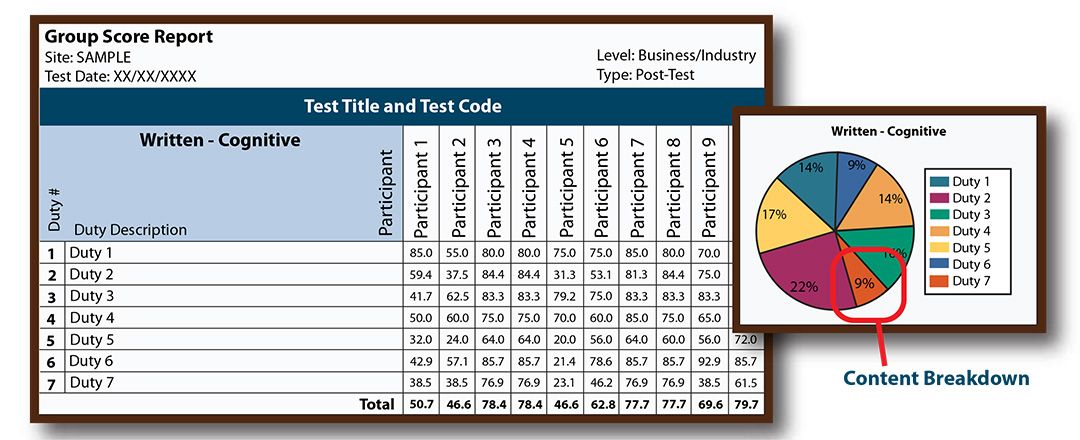 At Nocti Business Solutions, we understand our clients need detailed, in-depth reporting to make smart management decisions. Please click the link below to view a detailed explanation of the standard score reporting data we provide. Custom score reporting is also available upon request.
Contact Us Today
Interested in using skills assessments to build a better workforce? Fill out the form below to get started!