Digital Badging
Hard work, determination, and commitment should never go unrecognized or unrewarded.
What is Digital Badging?
At Nocti Business Solutions, we understand the importance of acknowledging employees for their skills, certifications, accomplishments, and overall hard work. That is precisely why we've created our Digital Badging System, where workers receive validated recognition for their accomplishments. Our system makes it easy for anyone to issue, earn, and display badges across the web.
Remember, it is important to set and acknowledge goals for employees across any industry. Digital badges are
a simple tool to do so, and they can be displayed, accessed, and verified wherever the internet is available.
Custom Digital Badging
Join the NBS badge community of like-minded badge issuers that share the NBS commitment to promote excellence through support of education and training-related accomplishments. Test candidates can receive custom digital badges created by employers and certification programs. Organizations create the criteria for the badges, which they award to candidates who fulfill all of the requirements. Criteria can range from (but are not limited to) finishing a training course, participating in an employee wellness program, passing a skills assessment, or completing a certification.
How Does Digital Badging Work?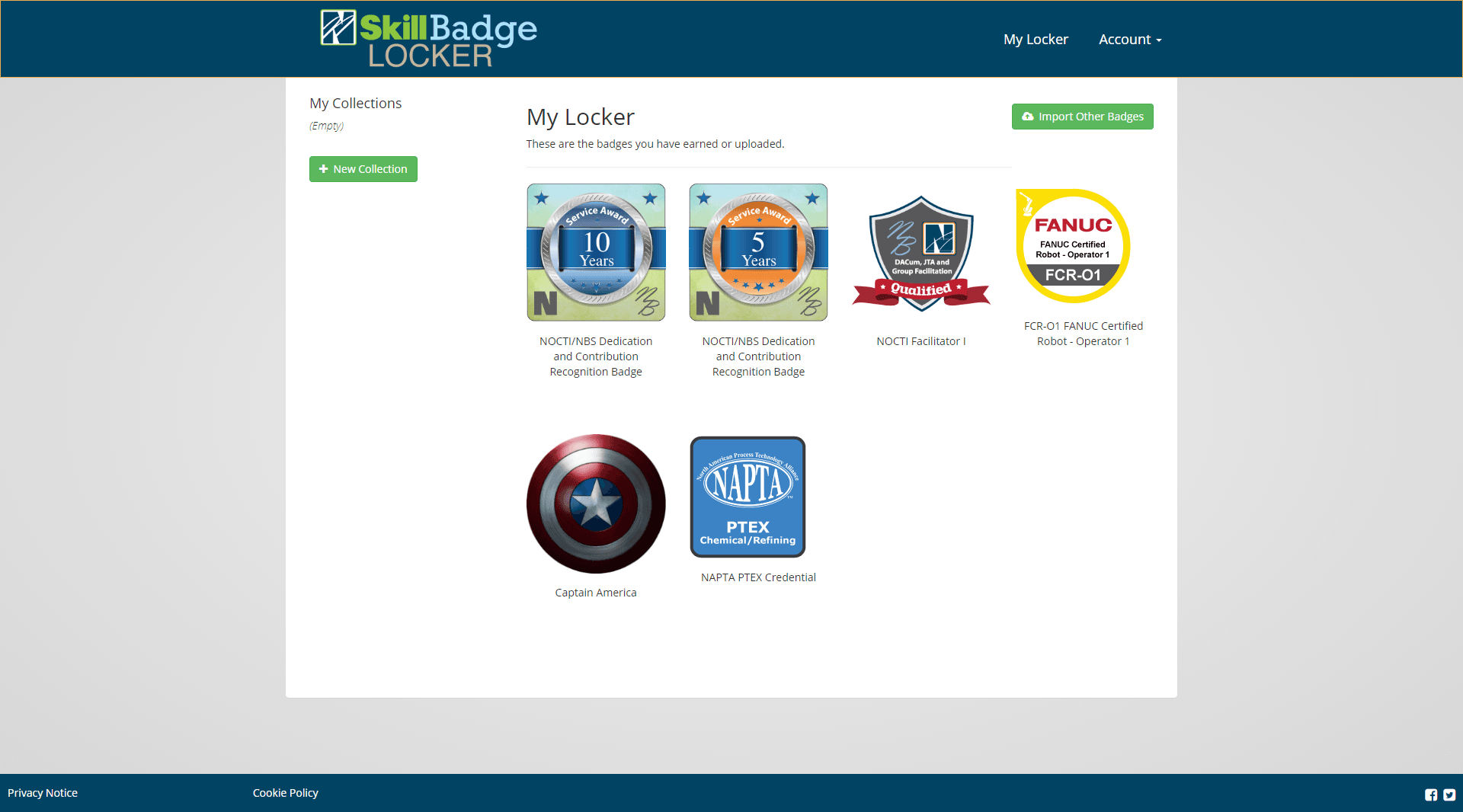 Organizations create digital badging criteria 
Candidates fulfill all requirements for receiving the badge
When a digital badge is awarded, an email will be generated
Once the email is received, candidates create an online locker to store their badge
Candidates can share badges on their company profile, resume, portfolio, social media and more!
The System
Nocti Business Solutions awards digital badges for candidates who earn college credit through Prior Learning Assessments.  NBS sister company, NOCTI, provides college credit recommendation badges and Workforce Competency Credential badges for more than 112 occupational areas, all of which have a broad range of content areas and add to a student's perceived expertise in a given field. In addition, several of NOCTI and NBS' certification partners issue digital badges through the SkillBadge system.
Contact Us Today
Interested in learning more about our digital badging system? Leave us a message with the form below and we'll get back to you shortly!