Training Consultancy
Training is not just telling someone how to do their job; it is teaching, engaging, and motivating them to learn skills that will benefit their future.
Why Does Training Matter?
Training is an essential part of running any business in any industry. It is imperative for employers to properly teach employees to do their job for many reasons:
Employees need to understand how to do their job to be an effective part of the workforce
Proper training ensures that workers understand and follow all safety rules and regulations
Employee retention increases by 50% when companies implement a successful training program
Training that engages workers increases on-the-job efficiency, morale, and development
Whether you are training one or one hundred workers, invest in your training program to build a superior workforce; a workforce that not only understands their job but is also motivated to perform it as best as possible.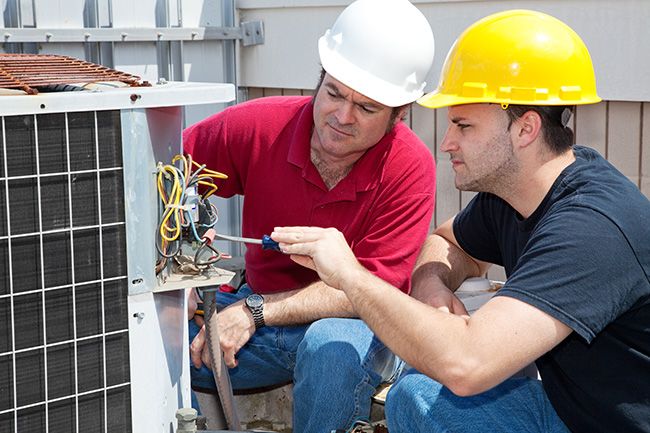 The NBS Difference
As a provider of technical skill assessment programs, we effectively develop training material that teaches, engages, and motivates employees. Our training development team works with employers and subject matter experts to identify needed skills, ensuring that training curriculum covers all necessary aspects of the job while providing a highly-engaging learning environment.
NBS Training Development Includes
Training Design
The first step in our training development process is to identify job roles and needed skills for each role. Here we outline all of the necessary training and curriculum, ensuring that the training program will cover every essential aspect of the job. We then plan our training; laying out and confirming the who, what, why, and how.
Training Development
We design an engaging training environment that allows trainees to learn the processes and systems. We also develop training materials like instructor scripts, handouts, training exercises, and more. Furthermore, we test all developed material to ensure training effectiveness and usability.
Training Delivery
We deliver curriculum and role-based training modules that teach individuals the needed skills. For employees who need to balance their workload and training, we also ensure that training modules allow for training and work, avoiding loss of productivity.
Train-the-Trainer
Additionally, we spend extra time with employers, supervisors, managers, and trainers to ensure that every module is well-understood. 
Training Assessments
Training is never complete without identifying the results. We want to ensure our modules are successful— engaging and teaching employees all of the necessary criteria. For that, employee assessments are perfect. In addition to developing training curriculum, the NBS Test Development Team uses our gathered information to develop a custom assessment that covers all of the training material, identifying trainees' skill and knowledge level. Furthermore, we will use assessment results to analyze the training modules to optimize future efforts.
Contact Us Today
We would like to hear from you. Please send us a message by filling out the form below and we will get back with you shortly.