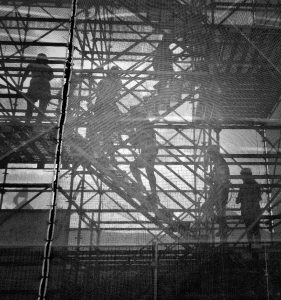 As our country's economy, markets, and professional trends change, we will experience a rapidly increasing need for electricians and electrical workers.  These in-demand workers are those who install, maintain, and inspect electrical components at the industrial level. The dilemma is that a significant portion of experienced electricians are approaching retirement and the desire and demand for the trade dwindled during the economic recession of the early 2000s. As a result, a shortage of electricians now exists when they are more in-demand than ever. So, as the tides continue to change, industrial, production, and construction companies will see an ever-growing need for electrical workers.
Thanks to the construction and renovation boom throughout the U.S, the need for electricians is anticipated to grow to 20%, compared to an average of 7%. So, if your company is a supplier for electrical construction or depends on electricity for manufacturing, you'll want to prepare for the growing demand for electricians. Or, if you are searching for a flourishing career path, you should consider a career as an electrician.
Best jobs and titles for Electricians
Below are five of the most commonly found titles for electricians that offer the best return on investment. Keep in mind, in most cases the benefits of being an electrician are usually the same; the opportunity to travel, a growing need for the skills, a wide variety, and availability of training programs and certifications, and exceptional pay.
Freelance electricians are self-employed electrical workers who are often hired by larger construction companies. These companies do not have an electrician on staff, or have additional work and need more hands. The general duties will reflect those of an industrial electrician or wireman. However, they can vary greatly depending on the electrician's specialty and specific services provided.
Recommended education and training: High school, job training, certification, and apprenticeship.
Average yearly income: $ $27,040 – $89,000
Marine Electrician
Marine Electricians handle the daily tasks of electricians, but for boats, ships, and, in some cases, underwater systems. Most duties involve installing, repairing or replacing electrical equipment and ensuring that every component is safe. Ensuring that all electrical equipment meet environmental and shipyard safety requirements is also a major responsibility of marine electricians.  Opportunities are generally with the military, government agencies, and ship and boat builders—with nearly unlimited opportunity for travel.
Recommended education and training: High school diploma, job training, electrical certification, and scuba-certification (optional).
Average yearly income: $31,124 – $73,546
Industrial Electrician (Electrical Repairer)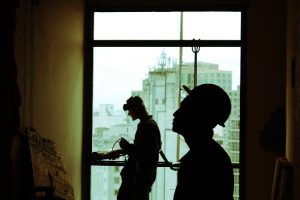 An Industrial Electrician's primary responsibilities are to test and diagnose electrical malfunctions within an industrial environment, then repair or replace any problematic equipment, and ensure all electrical equipment is up to the required safety standards. Other responsibilities include the installation of new electrical equipment and logging of performance problems, repairs, calibrations, or tests.
Recommended education: High school diploma, job training, and Journeyman Electrician License or electrical certification.
Average yearly income: $38,936 – $86,290
Master Electrician
A master electrician is essentially the lead electrician for construction or commercial companies whose primary duties are overseeing an electrical workforce. n addition, they design installation of electrical systems, maintaining all required documentation, and ensuring that all licensing requirements and safety regulations are met.
Recommended education and training: High school diploma, job training, electrical certification or Journeyman Electrician License, and 3-6 years of on-the-job experience.
Average yearly income: $42,134 – $94,644
Wiremen specialize in connecting commercial customers to an electrical system from an outside power source. Most commonly found working on power lines above or below ground, their primary role is to maintain the connection between consumers and commercial electrical motors. They're also accountable for installing electrical systems, as well as repairing systems already in place. This job can be a city, state, or privately funded.
Recommended education and training: High school diploma, job training, electrical certification, familiarity with management software, and 2,000 hours of construction experience.
Average yearly income: $45,914 – $108,090

Build a Superior Workforce with NBS – take the first step with our sample assessments
Click to learn
Preparing for the future of Electricians
Whether you employ electrical workers or are a worker who is considering his or her future, the need for electricians is on the rise. If your company is growing and has a substantial need for electrical work, now is the time to start hiring or training workers. Remember, NBS assessment are an excellent tool for identifying workers who have potential to become proficient electrical workers. Nocti Business Solutions offers a variety of electrician-focused assessments which give you the means to grow your workforce efficiently and effectively. Contact us today to build your workforce for tomorrow.