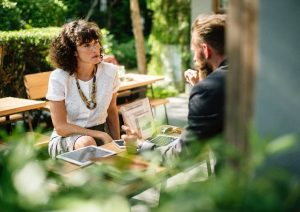 The hiring process is unquestionably one of the most difficult responsibilities of any business—no matter the industry or role. Whether you are the owner, human resource manager, or supervisor, sorting through resumes, reviewing applications, and conducting interviews, can all be overwhelming and ineffective. You do, of course, put forth the effort to make this process as efficient as possible, but it can still be unclear which applicants are the right choice. This is especially true at the entry level, where experience and industry knowledge is limited amongst candidates. At Nocti Business Solutions (NBS), we have considered this shared challenge and designed a pre-employment test made for any industry or job position: 21st Century Skills for Workplace Success.

Build a Superior Workforce with NBS – take the first step with our sample assessments
Click to learn
The focus of 21st Century Skills for Workplace Success Assessment
The 21st Century Skills for Workplace Success test allows companies to gain a quantified impression of the capabilities of each applicant with two primary questions in mind: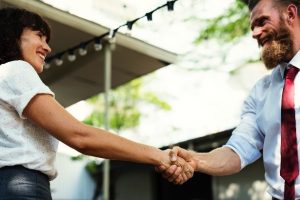 Q1: What are the mental and cognitive abilities of this person?
By gaining insight into an individual's cognitive capabilities, hiring teams can better understand if that individual can quickly learn the needed skills and responsibilities for the desired position.
Q1: Does this person possess the personality traits that will coincide with or improve my current workforce?
By gauging an individual's personality, employers can identify the most appropriate people to add to their staff who will further develop the best environment for success.
To gain an accurate understanding of our two primary objectives, the questions in this test produce a vast array of measurable results, giving employers an in-depth look at each applicant's competencies and skills, including:
Reading Skills
Math Skills
Writing
Speaking and Listening
Computer Applications and Digital Media
Reasoning, Problem-Solving, and Decision-Making
Understanding the "Big Picture"
Positive Attitude
Independence and Initiative
Self-Presentation
Attendance
Personal Health and Wellness
Entrepreneurship
Personal Finance
Work Ethic
Benefits of 21st Century Skills for Workplace Success Assessments
By utilizing this assessment, employers gain an extensive array of benefits that otherwise might be impossible to gauge in a standard hiring process. Benefits include:
Gauge cognitive or mental ability: A quantified understanding of an individual's ability to learn.
Identify desirable personality traits: Accurately scale an individual's attitude, mindset, and behavior towards everyday tasks and work.
Efficient hiring; for the company and individual: A more cost-effective process that allows the company and applicant to gauge if the desired job is the right choice for them.
Use for a wide variety of roles: Offers a blanket test for any entry-level position across an entire company.
Guide training approach: By understanding a person's mental capacity and personality traits, supervisors can better determine precisely how they should approach training that individual.
If you think that our 21st Century Skills for Workplace Success assessment could be a useful tool for your company, contact us today at 1-800-334-6283 or noctibusiness@nocti.org. If you would like to learn more about the content of this assessment test, CLICK HERE for more information and sample questions.