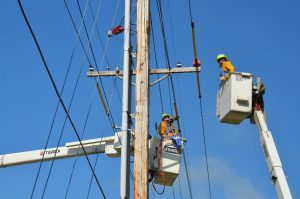 As the demand for electrical maintenance, installation, and construction rise and the skilled-trade workforce dwindles—the demand for electrical workers surges throughout the U.S. It's an undeniable equation that is happening right before our eyes. More and more skilled trade professionals are reaching the age of retirement, while the nation's youth are uniformly being steered away from trade jobs. This is creating a significant shortage of workers in the industrial world, especially electricians.
This information may seem a bit detrimental at first, but it is actually creating an excellent opportunity for people seeking a steady and gainful career. In fact, business owners can even benefit from the shortage of available electricians by seizing this opportunity to build the next generation of electrical workers. With the right tools, training, and strategy companies don't have to wait for potential candidates to come to them. Rather, they can create their ideal electrician with the expertise they desire by offering training and certification. This approach establishes another equation that results in a double positive, or simply a win-win, for workers and the company.
The Importance of Adequate Electricians & Electrical Workers
It's no secret that electrical equipment is everywhere and that it must be properly installed and maintained. This is particularly true in the construction and manufacturing industry where safety and productivity are the tools for success. Having a certified-licensed electrician on site ensures that, no matter the job, the work continues to move safely and efficiently.
Why Offer Electrical Certifications & Training?
First, companies who need electricians that also offer to train and certify workers take control of their destiny. Instead of hoping that potential workers come their way, they teach and train workers with the software, equipment, and procedures that are specific to their needs. By using this approach, companies ensure that their electrical projects or components are up to their expectations, maintaining a safe and efficient work environment.
Now, this procedure may sound costly and time-consuming, but it leads to lower turnover and higher worker retention. Team leaders, human resource managers, and company owners can spend less time building a workforce and more time perfecting it. Even better, you don't necessarily have to start with "clean slate" workers. With pre-employment assessments and job evaluation tests, you identify candidates with the best potential, knowledge, and experience. Nocti Business Solutions offers a wide assortment of assessments and evaluations for electricians and electrical workers.

Build a Superior Workforce with NBS – take the first step with our sample assessments
Click to learn
NBS Electrical Assessments and Evaluations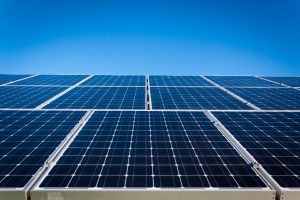 Providing training and certifications creates a better opportunity for individuals. Electrical workers are more in demand now than they have been in decades and that trend is not going to change any time soon. Our electrical infrastructure is ever growing, from inputting inground wiring to implementing renewable energy resources. With the lack of trade skill workers, electricians see comfortable wages, without accumulating student-debt.
Build Tomorrow's Workforce Today
Keep in mind, a single business (construction, maintenance, or manufacturing company) may not be able to provide everything needed for workers to become fully certified or licensed electricians. But, they can guide workers through training and apprenticeships with access and funding for licenses and certification tests. Remember, assessment tests are efficient tools for selecting the best trainees and ensuring that their training and education stay on track. Contact Nocti Business Solutions today to see just how useful pre-employment testing and job evaluations can be for you.