Nocti Business Solutions is now part of a coalition actively helping close the skills gap, especially within the manufacturing sector. Working as part of an executive team, NBS will help approve manufacturing apprenticeship programs seeking industry recognition. Our specific focus is apprenticeships in advanced manufacturing, robotics, and automation.
Manufacturing is a fast-paced industry with job roles and skills evolving alongside new technology and automation. This framework allows us to work directly with employers who provide insight into the skills they require from an upcoming workforce. Apprentices in these programs will not only develop specific and industry-relevant skills but can feel confident they will have skills to make them desirable job candidates.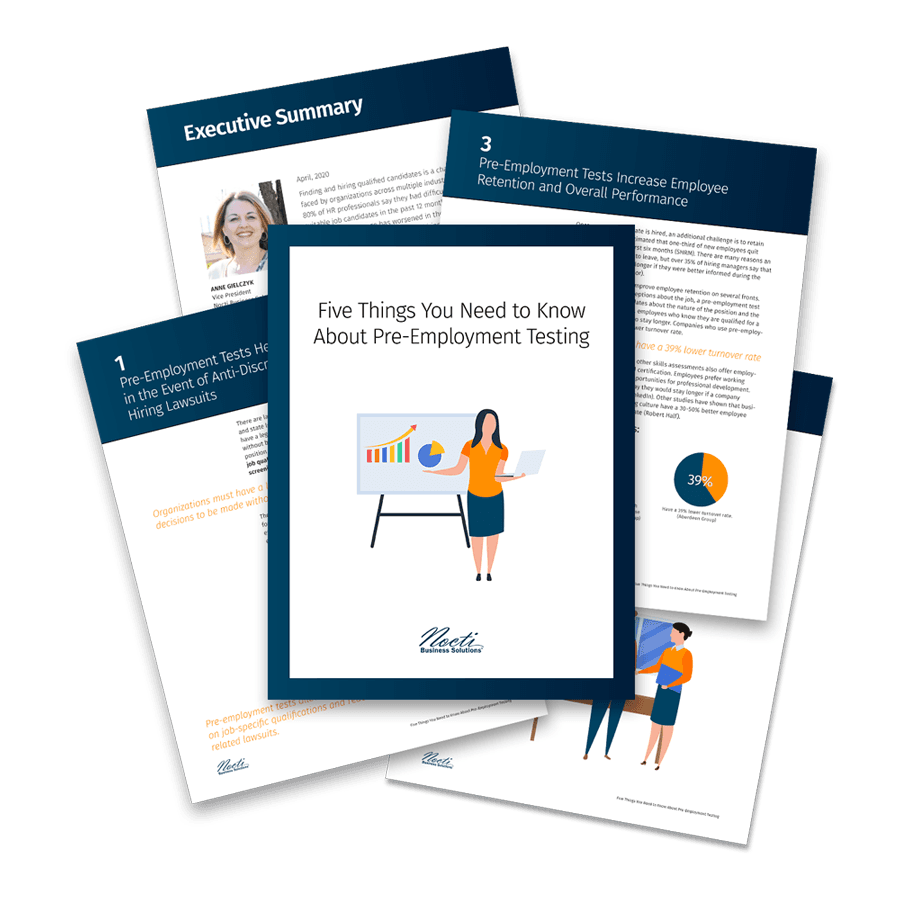 Five Things You Need to Know About Pre-Employment Tests
Not sure how to utilize pre-employment tests within your organization? This free resource outlines five crucial things to know about pre-employment tests and how they can be used to face your hiring challenges.