It's no secret that the construction industry was in high-demand throughout the United States in 2018. With a growing economy, low unemployment rate, rising infrastructure, and increasing housing market, almost every kind of construction is in high-demand. In fact, the construction industry is expected to continue its boom, increasing in total spend by 1.5%. That might not sound like much, but when we are talking about trillions of dollars, 1.5% is quite a large amount.
With high-demand and an increasing skills gap, the need for skilled construction workers is growing fast and is expected to increase by 12% within the next few years. At NBS, we believe in opportunity and providing paths to success. With the shortage of skilled workers and the growing demand for construction, a career in the construction industry is full of opportunity and incentives.
Negative stigma around construction and young Americans
Even though there is a vast amount of opportunity in the construction industry, there is a negative stigma that surrounds it. Not just the construction industry, but skilled labor in general. Young Americans are driven so much toward four-year degrees that success seems unobtainable without one, when in fact, that is not the case at all. In all actuality, the lack of interest in the construction industry has created better opportunities for those who choose a career in skilled labor.
Higher starting wages, better benefits, and on-the-job training are all being offered from the start. On-the-job training is critical for young Americans. It allows entry-level employees to learn impactful skills right away when entering the workforce, establishing a long and rewarding career.
Best jobs in the construction industry
With so much opportunity, it's easy to jump into the mix of things, but it is still important to build knowledge and develop skills that are worthwhile. Below are some of the best jobs and titles to pursue in the construction industry today.
HVAC Technician
HVAC (heating, ventilation, and air conditioning) technicians are responsible for the installation, maintenance, and repair of HVAC systems. Generally, technicians will train in all three areas of ductwork and then choose one to focus on throughout their career. Becoming an HVAC technician requires a certificate or associate degree, both of which are acquired rather quickly compared to a four-year degree. The median income for HVAC technicians is $49,982 with the opportunity to reach a six-figure salary.
Carpentry worker (Carpenter)
Carpenters are skilled-trade workers who specialize in the installation of building materials like concrete, timber, framework, etc. There is a vast number of areas and specialties that qualify as carpentry and each requires a set of specific skills. Becoming a carpenter strongly depends on the knowledge and skills of the individual. A High School diploma and vocational school are all that are generally required to enter the trade, with a starting salary of approximately $50k per year.
Masonry worker
Masonry workers specialize in the building of stone (brick or block) materials and structures. Generally, their responsibilities are the creation of building foundations, floors, sidewalks, curbs, and more. Masonry work is another skill area that is dependent upon the individual's knowledge and skills. The salary of Masonry workers ranges from $40k -$80k, with opportunities to make a six-figure income.
Plumber
One of the more commonly known titles we'll mention in this article is Plumber. Responsible for the installation, maintenance, and repair of structural piping and plumbing, plumbers have grown to be highly sought after. To become a plumber requires vocational training and possibly participating in an apprenticeship. With salaries starting at around $40K per year, reaching $80K, a career as a plumber provides a great quality of living.
Safety and training first
Each of the listed careers takes special training and experience for an individual to really thrive in their field and offers the opportunity to make respectful and quality wages without attending a four-year college. More importantly, they provide an opportunity to start making a professional salary without acquiring a large amount of student debt. Keep in mind that life in the construction industry does have more risks than life at a desk, but with a focus on safety and the proper training, the quality of a career in the construction industry is worthwhile.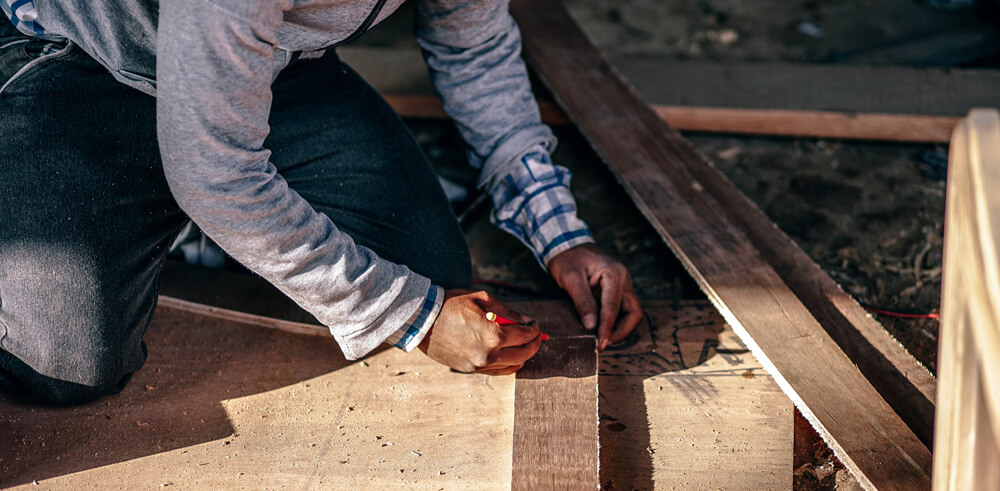 Construction Assessments with NBS
At Nocti Business Solutions (NBS), we provide a vast selection of employee assessments for the construction industry. As previously mentioned, proper training and safety are critical to finding success in the construction industry. If you're interested in any of our assessments focused on construction, learn more here. If you have any questions about our pre-employment testing and assessment services, contact us today!