It's no secret that many companies have been forced to reevaluate business models and try to find new ways forward during the COVID-19 pandemic. Supply chain disruptions, social distancing practices to keep workers safe, working from home where feasible, conducting meetings and interviews over video calls, shifting toward automation, retraining employees for new procedures and equipment—how can you ensure your business is ready to meet current challenges while building up a quality workforce with a skill set for the future?
At Nocti Business Solutions, our mission is to enhance your workforce through tailored performance solutions. Here are three key areas where NBS may be able to help you navigate through the pandemic. While these are not new ways to do business, they may help you pivot and thrive as the economy opens up.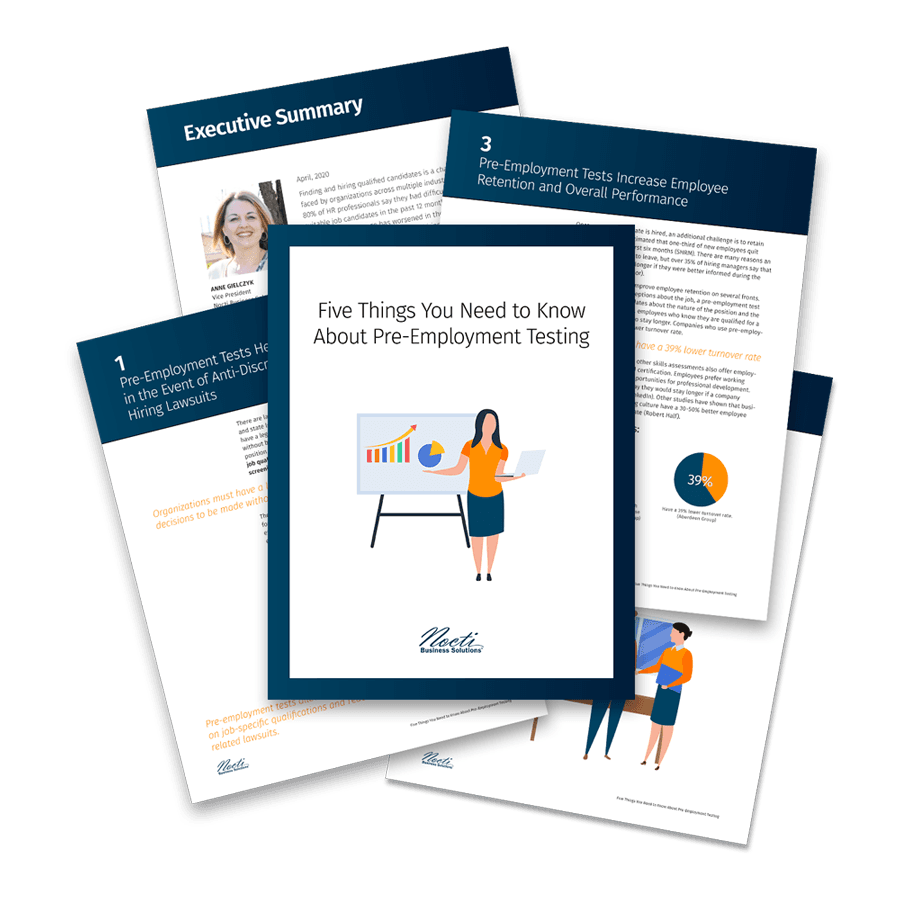 Five Things You Need to Know About Pre-Employment Tests
Not sure how to utilize pre-employment tests within your organization? This free resource outlines five crucial things to know about pre-employment tests and how they can be used to face your hiring challenges.