​With around 2.7 million civilian employees, the U.S. government is the nation's largest employer. On June 26, 2020, President Trump issued an Executive Order calling for skills-based hiring reforms at the federal level. Emphasizing the importance of skills, the order will revise hiring practices and standards within the federal government and will eliminate degree-based requirements where possible. Positions legally requiring a degree are an exception.
By reforming its hiring standards, the government is taking a definitive step away from hiring based on education level and moving toward a more inclusive approach based on skill and competency. Accurate and reliable skills assessments and pre-employment tests will play a vital part in this shift.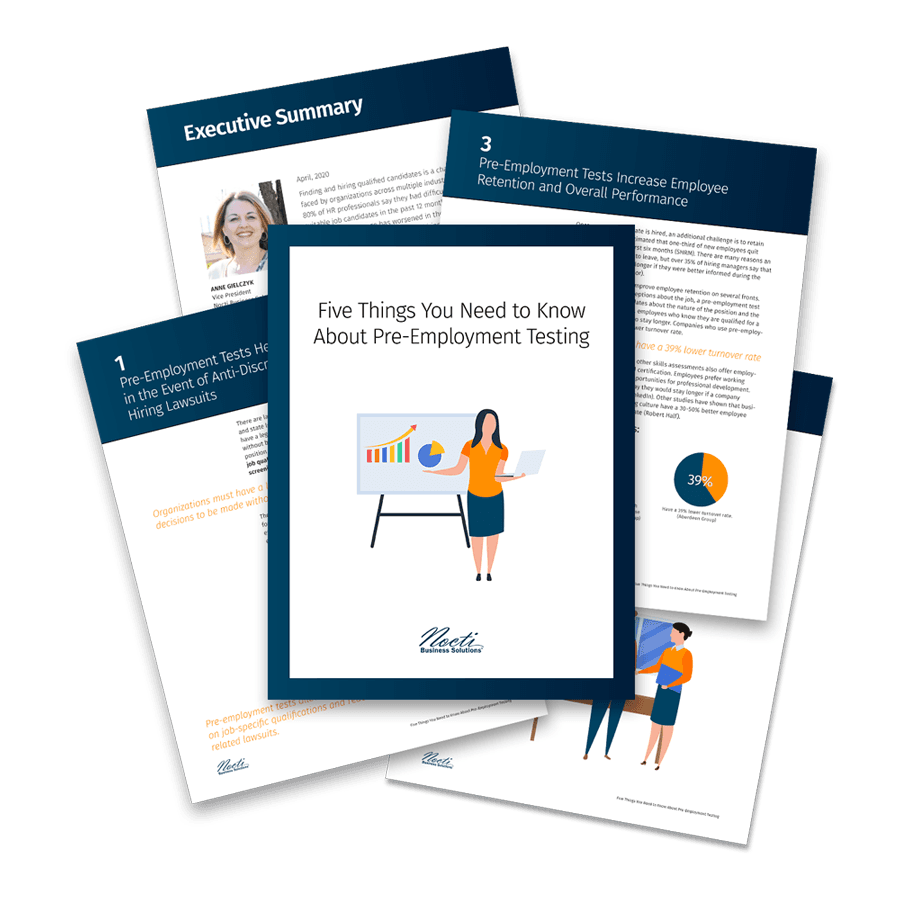 Five Things You Need to Know About Pre-Employment Tests
Not sure how to utilize pre-employment tests within your organization? This free resource outlines five crucial things to know about pre-employment tests and how they can be used to face your hiring challenges.