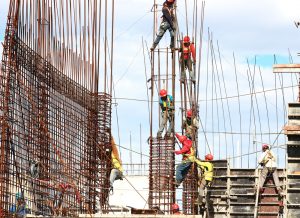 Two of the greatest challenges facing HR professionals are the strategic hiring of workers and employee retention. More than just preventing employees from leaving for another company, employee retention depends on each employee's ability to perform the job as expected. Terminating employees who aren't a good fit for their position only feeds into lower employee retention rates.
In the latest Nocti Podcast, we discuss how incorporating skills testing into the recruitment process can help you not only choose the most qualified candidates but increase employee retention as well.
The Link between Skills Testing and Employee Retention
Finding the right candidate with the right skills can be difficult, especially when commercial and industrial contractors are experiencing a skills gap. When you need to measure a potential employee's ability to succeed on the job – before their first day on the job – a technical skills assessment can give you and your hiring team the insight they need to make the right decision and enhance employee retention rates.
Support Your Employee Retention Efforts
Incorporating technical assessments into the hiring process is the first step toward raising employee retention. Every job candidate should understand and be comfortable with the duties of the job they're applying for, and skills testing lets them prove that they actually possess the skills needed to succeed in the position if hired.
Build a Superior Workforce with NBS – take the first step with our sample assessments
Click to learn
The second component of employee retention is the training of your current workforce. As industries evolve with new technologies, it's important for existing employees to feel confident in their position. Technical skills assessments for experienced workers can show you where further training is needed to help ensure that your workers are consistently developing and improving their skills.
For more information about technical skills assessments and how they can increase employee retention, download episode three of the Nocti Podcast.