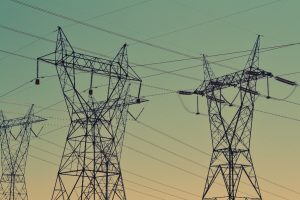 At Nocti Business Solutions (NBS) we offer a wide variety of pre-employment tests and employee evaluations for electricians and electrical workers. We've found that our most sought after and helpful assessment is our Entry Level Industrial Electricity Assessment. With this assessment we help our partners identify the best applicants, enabling them to hire the most impactful workers. Overall, this assessment will provide you with the opportunity to make well-informed decisions during the hiring process.
Today, the demand for certified or licensed electricians is growing at an exponential rate—especially with the economic growth and construction boom of the last decade. In fact, the demand for new industrial licensed electricians is expected to reach 14% throughout the US, compared to a historical average of 7%. With the ever-growing demand for electricity and constant upkeep, there will always be a need for electrical workers, especially in construction, manufacturing, and maintenance companies.

Build a Superior Workforce with NBS – take the first step with our sample assessments
Click to learn
How can our Industrial Electricity Assessment help you hire an Industrial electrician?
Our Industrial Electricity Assessment is designed to help you identify an applicant who has the prior knowledge, skills, and drive to become an impactful member of your workforce. With this assessment test, you can identify various skills and knowledge points—seeing exactly how and why candidates will or will not make a good hire.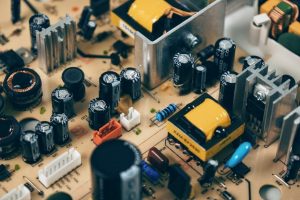 Test material covers the following:
DC Theory
AC theory
Test Equipment
Electrical Drawings
General Wiring
National Electrical Code
Generators
Motors
Transformers
Variable Frequency Drives (VFDs)
Programmable Logic Controllers (PLCs)
Safety
Click here for a more detailed list and sample questions.
Who should use this assessment?
Our Industrial Electricity Assessment can apply to a vast array of professions in the electrician field. The test's content covers the essential knowledge and skills for any electrician or electrical worker. This would apply to anyone who installs, maintains, tests, troubleshoots or repairs industrial electrical equipment. Additionally, it applies to workers who specialize in electrical wiring throughout buildings, stationary machines, or related areas—focusing on preventative maintenance.
Applicable titles and jobs include:
Industrial Electricians
Maintenance Worker (Electrical Emphasis)
Electrician Apprentice
Commercial Electricians
Domestic Electrical Installers
Instrumentation Electrician
Electrical Machine Repairer & Rewinder
The benefits of using our Industrial Electricity Assessment
Safety: Never place a worker in a work environment who does not have the skills or knowledge to keep the environment safe for themselves and the rest of the workforce.
Gauge prior knowledge and skills: Ensure that you are hiring the most qualified applicant by getting a first-hand look at their experience and skill level.
Quantifiable data: Adding numbers and data to the interview process can make hiring decisions easier. With our tests and rapid reporting systems, you can have the information you need to assist you in choosing the right applicant in minutes.
Covers the basics and standards of industrial electrical work: From electrical equipment, safety procedures, programs, and overall best practices—ensure that your new hire can make an immediate impact on your workforce and projects with the proper knowledge and skills.
Improve your workforce with NBS
If your workforce consists of industrial electricians or electrical installation and maintenance projects and you are searching for new tools to help you expand your staff, consider our Industrial Electricity Assessment. With this assessment, you can design a hiring process that includes measurable results in addition to your other interviewing procedures.  With that, you ensure that you are keeping your work environment safe and that you are not wasting time and resources with a bad hire. Give yourself the opportunity to make a well-informed decision when choosing electrical workers. Contact Nocti Business Solutions today!