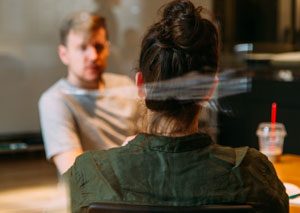 The hiring process can be one of the hardest aspects of being a decision maker for any company. Managers and HR administrators have to make these critical decisions that profoundly affect their workforce. And most of the time, they're making those decisions based on a piece of paper and a brief conversation or two. Which, unfortunately, lead to misconstrued decisions and bad hires.


Build a Superior Workforce with NBS – take the first step with our sample assessments
Click to learn
What are the consequences of a bad hire?
Costs
It's no secret that new hires are expensive, especially if they don't stick around. Not only does the hiring team waste time and money going through the hiring process. The company itself loses out of productivity by attempting to train and incorporate someone who does not have the ability to become a productive addition to the workforce. Worst of all, the hiring team has to repeat the process after realizing the new hire should be replaced.
Morale
Besides affecting company revenue, a bad hire has the potential to negatively influence morale and productivity in the workplace.  They cause other workers to burn out while trying to pick up the slack—creating frustration and tension throughout a workforce.
Safety
Most importantly, a bad hire can make any work zone unsafe and hazardous for other workers. Not having the knowledge to do a job more than likely means they are unaware of safety procedures and regulations too. And, having one person on any construction or production site who is unsafe can lead to a world of trouble.
Quickly Identify Good Candidates with Pre-employment Testing
Ensure you're making the right hiring decision before onboarding an employee with pre-employment testing. These standardized assessments not only test competency, but can also help you reduce bias in hiring, confirm experience and education, manage risks, identify training needs and more.
According to the Society for Human Resource Management's Human Capital Benchmarking Report, cost-per-hire was $4,129, and the average annual turnover rate was 19% in 2016. To reduce turnover and additional costs as a result of hiring an unqualified candidate, conduct pre-employment tests. These assessments can help you distinguish applicants who will succeed in the open job position from other candidates.
Industry-based assessments are designed to test:
Competency
Knowledge
Motor skills
Language skills
These tests may also indicate how much time and training each candidate will need once hired. For certain fields, like maintenance and manufacturing, applicants can prove they already have the skills to perform the job successfully immediately.
Manage Risks
No matter the size of your business, there's always risk involved when hiring a new employee. And unfortunately, the cost of a bad hire can be at least 30% of the employee's first-year earnings, as reported by the U.S. Department of Labor. However, competency-based assessments can help you validate information about experience and education on candidates' job applications. Using legally defensible pre-employment tests to measure job-related qualities reduces liability and ensures your business complies with federal anti-discrimination laws.
For the customized job testing and results reporting your business needs to conduct careful pre-employment assessments, contact NOCTI Business Solutions today.